How Shrinking Break Times in UK Schools Affect Children?
How Much Have Break Times in UK Schools Shrunk Overtime?
Going back to school is stressful enough without additional problems like a shortage of teachers or shrinking break times. Over the last two decades, school break times in England have gotten shorter and shorter. Lunchtime and playtime have been cut out of their days as lessons take up more space.
UCL published their report in 2019 regarding shortening break times in schools.
✏️ School breaks for Key Stage 1 (age 5-7) have been reduced by more than 45 minutes per week since 1995.
✏️ For Key Stage 2 (age 7-11) the change was quite similar but less drastic.
✏️ For secondary schools (age 11-16) however, the change was way worse. The break times have reduced by more than 65 minutes per week compared to 1995.
✏️ Studies have also found that many primary schoolchildren today do not get an afternoon break, whilst more than one-fourth of secondary students have lunch breaks for less than 35 minutes. In 1995, 13% of secondary schools had an afternoon break compared to 1% in 2019.
The government wants students to spend more time learning, so they're trying to reduce break times in school. But if you think about it, this isn't helping at all! The students are not getting enough time to rest or socialize with other people during their lunch breaks and after school hours. Also, they aren't getting enough time for eating either because of how short lunchtimes got. Let's break down what exactly these changes effect.
What Exactly Does Shrinking Break Times Affect?
1. Social Life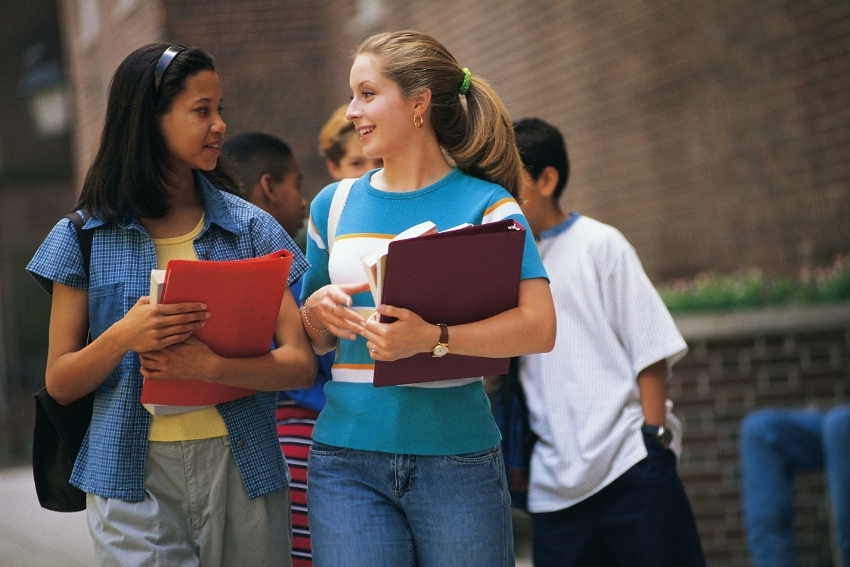 Having lunch with friends and playing with them after school is a great way to socialise. Children can learn team-working, how to get along with others and how to make new friends. These are all important social skills that will help them later on in life. No matter what their dreams and aspirations are, having soft skills is essential.
The World Economics Forum The Future of Job Reports predicts that skills like complex problem-solving, critical thinking, creativity, people management and emotional intelligence might be among the most crucial skills in the workplace by 2025.
Children are more likely to have a good social life if they have break times in school. They will be able to talk about their problems and make friends. They can also study with their peers and play sports or games during these breaks. Not having this opportunity can lead to anxiety in some students who already feel isolated from other people at school. Additionally, if there are no appropriate places where they can go during the breaks because there is not enough time, then it will be harder for them to get into a conversation.
The pandemic already made it hard for students to socialise with peers. ✏️ "Our social muscles have atrophied" – according to BBC. Hence, even if they spend more time on lessons, it might not be as productive if they can't use that knowledge properly in the future.
2. Mental Health
A study conducted by the University of Exeter and the University of Manchester found that children who had fewer break times were more likely to suffer from anxiety and depression. They stated that these children were less likely to develop self-esteem or confidence in their abilities as well as being less likely to feel safe at school.
Reducing break duration may not have an immediate effect in terms of productivity. Nevertheless, in the long run, a lack of socialising will take a toll on children's mental well-being. If they don't have time to talk to their classmates in school, they may not be able to get to know them enough to even invite them over after school.
Having friends is an important part of personal development.
✏️ "Whether we realize it or not, your friends have shaped who you are today. Take it from me, in one way or the other, we are products of our friends. The existing friends or the ones we no longer get in touch with all play different roles in our lives. Friends can not only give you vital life skills which will shape your personality tremendously but also do much more. For instance, friends are capable of sharpening your minds, they can equally make you discover your potential, inspire you to reach your goals, advance your career, assist you to meet your better half, and live a stress-free, longer and healthier life." – according to Mojeed.
3. Physical Health
✏️ In 2013, the National Academy of Medicine (then called the Institute of Medicine) showcased in their report that physical activity positively affects children's cognitive development and academic performance. Not having enough time to even run around with friends or go outside due to reduced break times will have an impact in the future even if parents don't see it now.
Students in some schools don't even have time to eat their lunch properly. Rushing through the food can be really unhealthy. "The link between eating quickly and becoming unhealthy has been known for a while. When you eat quickly, the body doesn't get a chance to signal to the brain that you are getting full", according to Dr Luisa Dillner on Guardian.
If you're worried about getting enough nutrients into your child's diet during school time, make sure you are giving them enough at home. Check out some brain foods and incorporate them into their diet. Set a time for them to go outside after school whether it be alone, with you or with their friends.
4. School Performance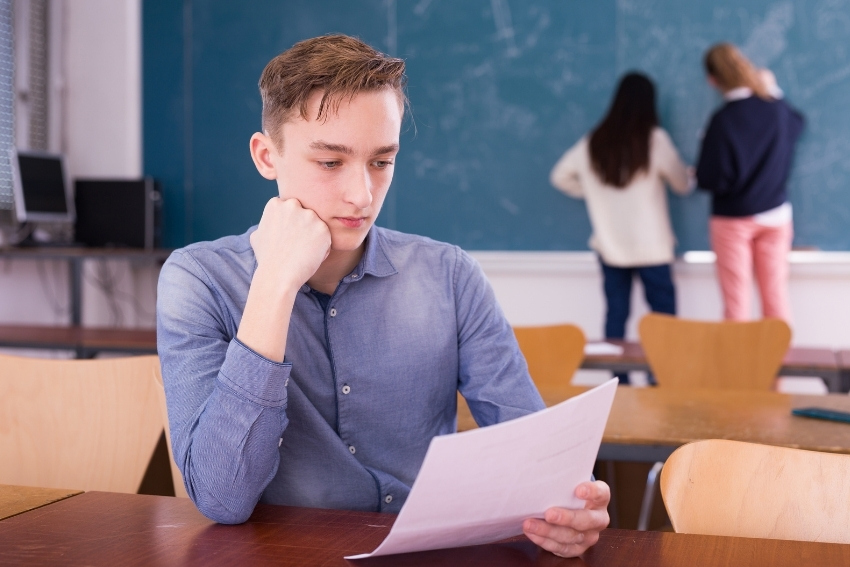 Despite popular belief, rest is important! Research has shown that in general, students who take more frequent break times perform better academically.
✏️ A study done by Mary Helen Immordino-Yang and her colleagues at USC and MIT suggests that during the "default mode" when we let our minds wander, the brain is still highly active. Taking time to rest is essential for developing cognitive abilities like reading comprehension and divergent thinking. "Rest is indeed not idleness, nor is it a wasted opportunity for productivity,"- says Mary Helen Immordino-Yang.
In fact, one study found that students who had shorter breaks did not perform as well as those who had longer ones on tests of reading comprehension and maths skills! The researchers concluded that this was because the shorter break times interfered with learning due to increased stress levels and fatigue (which can hinder memory).
How Can Parents Help?
A study funded by Nuffield Foundation showcases that the social lives of children drastically changed over the last two decades. Fewer and fewer students are meeting up after school. 15% of the children reported not being able to meet with peers after school in 2006. By 2017, the percentage doubled.
Firstly, talk to your child and discuss this with them. Find out what aspects of their lives are affected the most and support them accordingly. Encourage healthy eating and exercising at home so that you won't have to worry about them getting enough activities at school. You can also motivate them to invite their friends over, whether it be for studying or just to have fun. Help them to establish a healthy sleeping routine so that they go to school well-rested.
UCL recommends schools stop withholding breaks and stop reducing their duration. The reports also suggest UK policymakers start legislating on the issue.
If you see your child's social life and academic performance getting worse, you can transfer them to an independent school. They have more control over their scheduling so they offer longer breaks. Read more about the pros and cons of private schools here.
However, if you see a drop in your child's academic performance due to mental or physical stress, but you don't want to switch schools, you can also try hiring a 1:1 online tutor. Great tutors can influence children's mindsets and help them build confidence to perform better with time. You can find vetted and quality-checked tutors on Edumentors.co.uk or any tutoring website, however, if you're not satisfied with how your child's social life is progressing, you can always consider changing the school.
Summary
There have been numerous studies to showcase the importance of breaks, especially for school-aged children. Resting frequently increases productivity and helps students develop social skills. While studying and receiving good grades are important, nothing is more important than a child's mental and physical health.
Unfortunately, not everything is under the control of a parent. However, make sure you stay in touch with your child's school and let them know the students' needs.
Above all, if you see their lives being affected by shrinking break times, talk to them more and encourage them to go out with friends and socialise. Help them establish a healthy lifestyle outside of school so that they compensate for the less time available during the breaks.
Feel free to share this article with other parents who you think are also looking for a solution to the shrinking break times at school, or you found something in this article that you think is worth sharing with a friend.
---